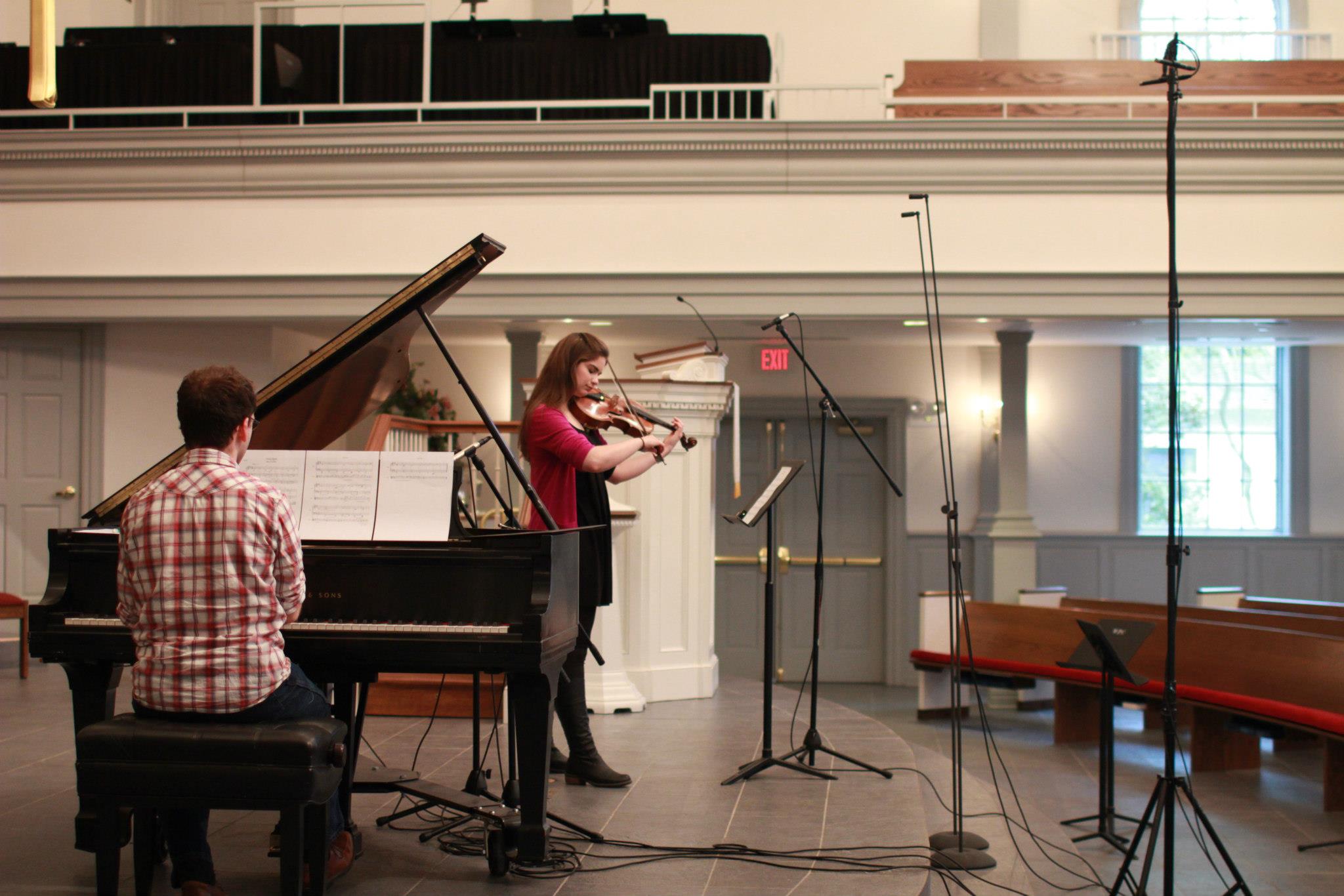 Services
Accompanist — I am available to play for recitals, competitions, auditions, recordings, or any other occasion that requires a piano accompanist. I have worked with singers and instrumentalists, soloists and ensembles, and in many different musical styles: classical, jazz, musical theatre, and others.
Rehearsal and Studio Pianist — I have extensive experience playing in rehearsal and/or educational settings, such as musical theatre and opera rehearsals, private music lessons, ballet classes, and choir rehearsals. I am very comfortable working under the direction of a faculty member, director, etc in rehearsal.
Instructor and Coach — I offer private piano lessons in classical, jazz, rock, or other styles. Students of any skill level are welcome, from beginner to advanced. I am also available as a vocal coach and a music theory tutor.
Weddings — I am happy to play for wedding ceremonies and receptions. I will work with you on your musical selections to ensure that everything is just the way you want it for your special day.
Social Events — I am available as a pianist for receptions, dinners, parties, and other social events. I am happy to provide light classical music, jazz, or whatever other repertoire you want for your event.
Other Skills — I have experience working with keyboards, synthesizers, and musical software, including programs such as Finale, Garageband, and Audacity. I am also proficient at the organ, and have played both sacred and secular music.
I pride myself on my versatility and breadth of experience as a musician, so if you don't see what you're interested in listed above, don't hesitate to contact me. This list is not meant to be complete.